Tag: Twitter
by Rizo on feb.10, 2010, under Fun
Google Buzz is out and most of you will see it just below your inbox. But since a lot of people already use Twitter, google would've made a huge mistake not to let users connect their twitter account to their google account. They did implement it but not as good as you would've hoped.
Anyway, once you click on the Buzz link, you'll see your information on the top of the page and click on "linked webplaces" ( mine says "länkade webbplatser" 'cuase it's on swedish).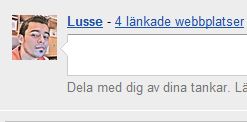 You'll get a list of supported webplaces you can connect too.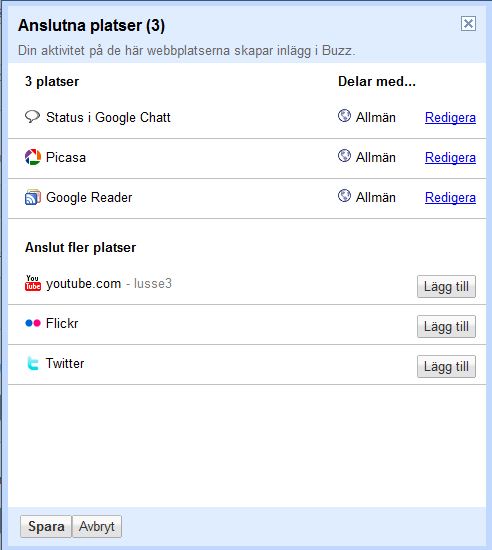 Choose what to connect too (in this case Twitter) and press the "Add" button ("Lägg till" due swedish as mentioned before)
Then just fill in your twitter username and click "Connect" ("Anslut" once again… swedish)

and you're all set!
The silly thing about this is that you'll never do an authentication with Twitter, you just grab a username, meaning that you can choose whomever's twitter account. That would be silly but still. They're just grabbing the users feeds and showing it on your buzz.
Anyways, it's that simple but lets hope that we get a proper integration of Twitter in gmail – Buzz.
26 Comments
:Google Buzz, Twitter
more...