by Rizo on feb.06, 2018, under Fitness
I'm baaaack!
Nästan en vecka utan att gymma men det blev ju nån sorts träning av att åka bräda 🙂 75km/h tar på låren (och nerverna, jäklar vad fokuserad man är)
Vansinnigt kul men det är gött att komma tillbaka till verkligheten också. Igår kväll fortsatte jag med renoveringen av Ebbas sovrum, lägga golv kan vara en aning frustrerande 😛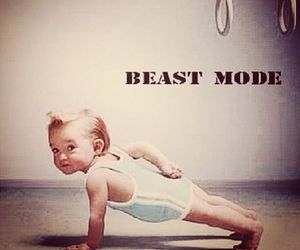 Dagens träning fick bli bröst och axlar
Barbell Bench press 5×5
Dumbbell bench press 5×8
Superset x4
– Cable inner chest press x10
– Pushups x20
Superset x4
– Cable lower chest raise
– Barbell front raise
Superset x4
– Barbell Shrugs x10
– Dumbbell lateral raise x10
Barbell Clean and Jerk 3×10
Dumbbell Standing Alternate front raises 3×10
La in lite Clean and Jerk på låg vikt för att börja jobba på tekniken och axlarna var ganska möra redan så det blev rätt perfekt. Hade tänkt ta det som avslut men jag hann klämma in lite front raises innan det var dags att dra till tåget.
:body building, Fitness, Träning, träningspass, workout